A device that boils water using electricity is called an electric boiler. Because an electric boiler uses electricity rather than fossil fuels, it differs from a gas or oil boiler. As a result, an electric boiler is frequently used as a home's heating system backup. The electric boiler is best suited for increasing the hot water supply and heating in compact urban houses. On the one hand, an electric boiler within a heating and hot water system is a compact installation. Read More…
Electric Boilers
Electric boilers are equipment used to heat water for use in homes and businesses. Electric boilers are distinct from other boiler varieties in that they use electric heating elements as their means of heat generation; other methods involve the use of natural gas, wood, coal, oil, and other fuels in order to generate heat.
However, the cost of utilizing an electric boiler to heat water in a larger home can rise very quickly. The high cost of electricity is to blame for this. On the other hand, an electric boiler is a very helpful appliance for quickly increasing the heat produced by radiators or underfloor heating systems in a home. By coupling an electric boiler to a water tank, hot water can be heated in residences. After a quick and straightforward installation process in the home, an electric boiler is easy to use.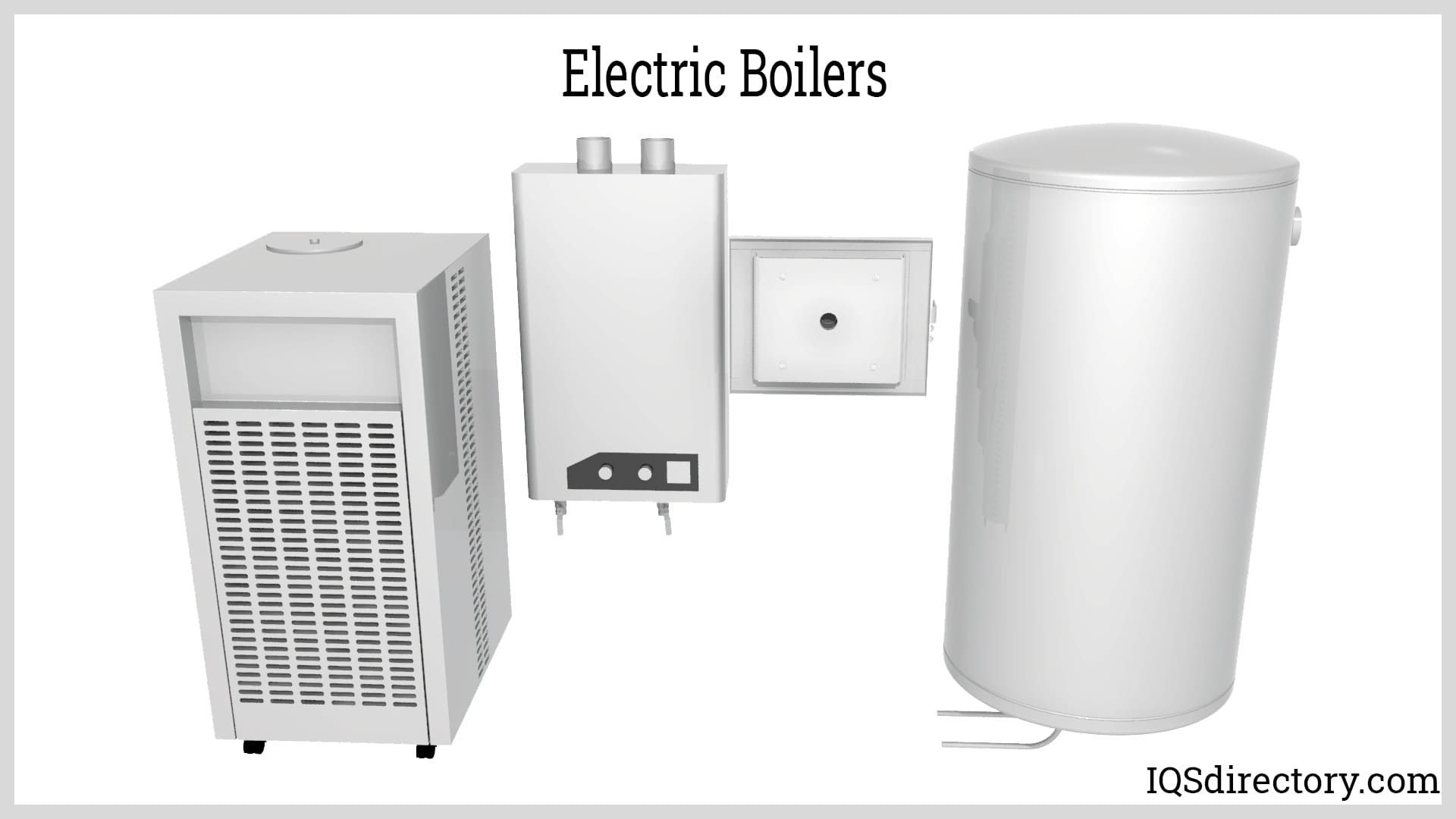 How Electric Boilers Work
When using an electric boiler, cold water from the city's water main must be used. The flowing water passes through an element that is being heated by electricity. The heating components in electric boilers are made with a large surface area in mind. The remainder of the home's heating system uses hot water to warm the house to the correct temperature after it has been heated. Hot water is then sent to taps or radiators for central heating or hot taps.
Types of Electric Boilers
Electric Combi Boilers
Since an electric combi boiler is a single system that delivers hot water and central heating, it is sometimes referred to as a direct system. These boilers are a wonderful alternative for most people because they also give rapid control over house temperature. An electric combi boiler uses a heating element to warm the water as needed instantly. Because everything is contained in one system, combi boilers are the least expensive and easiest to install. In addition, electric combis are simpler to install into various properties because they don't require a separate hot water tank to provide hot water to houses like a standard or traditional boiler.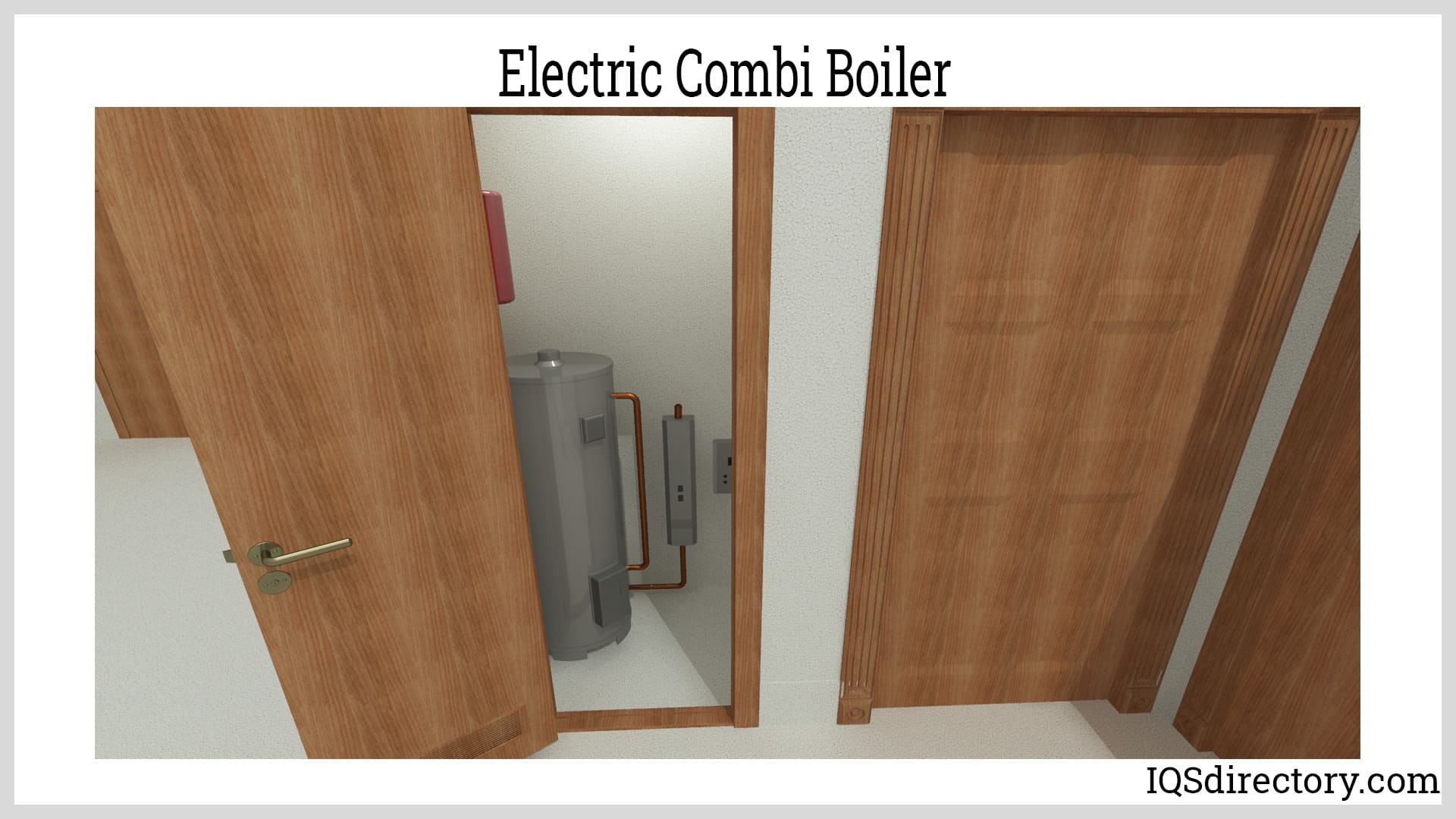 Electric CPSU
The combined primary storage unit (CPSU) runs swiftly and is ideal for homes with high hot water demand. This paragon is because it can produce hot water more quickly than other electric boilers. After all, it can store a lot of hot water in the boiler tank. They offer more water pressure than other versions as well. However, these electric boilers are optional for most residences because they can produce such large amounts of hot water. They work better in public structures like hotels.
Advantages of Electric Boilers
It is built with environmental sustainability in mind. The current central heating system is simple to connect to an electric boiler. The boiler installation will be simple and quick if the user already utilizes solar cells or solar heating panels.
They operate in silence—no rumbling, hissing, buzzing, or other sounds frequently heard with gas boilers. Since the internal components of an electric boiler do not move quickly to produce heat, the user can experience full silence whenever it is operating.
Zero Flues for Trash Emissions: It doesn't need a chimney or flue, which is perfect for apartment buildings because it saves the user money on scaffolding.
Reduced Maintenance Costs: Compared to electric boilers, which have no moving parts, other types have more moving parts that might break down and require maintenance. Pipes may eventually need to be replaced in heating systems using biomass boilers, wood pellet boilers, and other combustion boilers.
Easy Installation: Electric boilers are simpler to install than other options. Since no combustion occurs inside the boiler, there is no need for a flue. In other words, a boiler that runs on electricity may be installed everywhere.
Low Installation Costs: Compared to a gas boiler, the installation costs for electric boilers are significantly lower because they are relatively straightforward to install.
Disadvantages of Electric Boilers
Electric boilers are more expensive to operate than gas or oil boilers, despite being more effective, less expensive to build, and requiring less routine maintenance. Since electricity costs a little more to operate than gas, users' energy costs will rise. Even the least expensive energy provider charges slightly more per unit for electric boilers than gas boilers.
Even though complete power outages are uncommon, individuals who use electric boilers are at risk. This threat is because the user will be without heating or hot water at home if there is a power outage until the connection is restored. Similarly, given their great power usage, there is also a slight chance of blowing the property fuse.
Choosing the Correct Electric Boilers Supplier
To make sure you have the most constructive outcome when purchasing Electric Boilers from an Electric Boilers Supplier, it is important to compare at least 4 or 5 Manufacturers using our list of Electric Boilers companies. Each Electric Boilers Manufacturer has a business profile page that highlights their areas of experience and capabilities and a contact form to directly communicate with the manufacturer for more information or request a quote. Review each Electric Boilers business website using our patented website previewer to get an idea of what each company specializes in, and then use our simple RFQ form to contact multiple Electric Boilers companies with the same form.
Electric Boilers Informational Video